Saturday, July 19, 2008
What's hip these days!
Me.
Henry Chung playing "Skybird" alongside Lowell Lo. That's hip!
The new Joanna Wang album. Mimi Lo singing Canto-jazz. Jun Kung's Junk Unit w/ Rayvaughan Covington on that funky bass.
at17's new album esp. the track "那年十七歲". Harry Ng's kidult arrangement on Andy Lau's "一晚長大". Anthony Wong's new song "廣深公路."
Uncle Ray Cordeiro. Teddy Robin goes to the movies.
Brahms, Bach, Beethoven, Bill Evans, Lennie Tristano, west coast cool jazz!
Coltrane playing with Red Garland's trio.
Joe Pass playing Charlie Parker tunes. Tommy Ho playing Joe Pass's licks.
Everything that swings! Swinging hard!
The blues is always hip in my book, esp. jump blues.
Gavin Fallow playing in Jeremy Pelt's "Wired" band.
Bill Heid, Big Joe Maher, Deanna Bogart, Carey Bell, Rod Piazza, Kim Wilson.
The new Willie Nelson/Wynton Marsalis blues CD.
The new Zhou Xuan/Yao Lee remastered CD.
Hanging out at Peel Fresco, 71 bar, Melting Pot, Canny Man, Slim's, Smugglers' Inn.
Jenny's Bakery. Kubrick Friday Live.
Me. I'm still hip!
|
Wednesday, July 16, 2008
Rainbow connection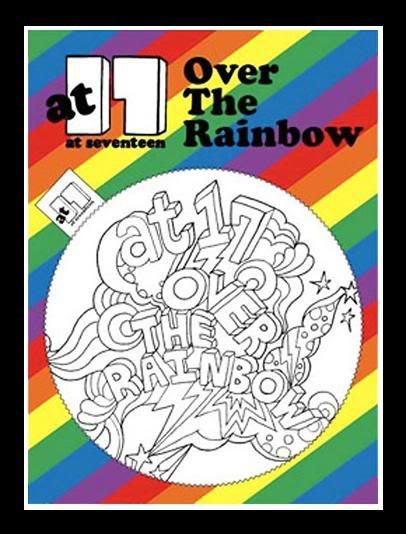 If you dig my harmonica player, well, it is featured on the new at17 EP aptly entitled "Over the Rainbow" in the CD stores now. I played on the track "那年十七歲" that was written by eman. I must say I was proud to be part of this project. It's a very nice song indeed. My friend Harry Ng also penned the title track "Over the Rainbow" which is a pretty song as well. Buy it now
here
!
Speaking of rainbows, we do need them these days! Get a piece of Kermit the Frog:
The Lovers, the Dreamers, and me....
|
Tuesday, July 01, 2008
I still love the blues...
My three-month tenure at the RTHK Radio 4 has come to an end. I'm quite satisfied with the song selections that I've lent to the programs, only to find a few essential artists missing from the mix, e.g. John Coltrane, Miles Davis. Oh well, you can't really include everything. But all the songs were chosen from my private collection and at some point in my life had a rather profound impact. Most of all, I was back being a DJ again, after my 14 year absence from WNMH, FM91.5, Gill, Keene, and Brattleboro. What a nostalgic feeling!
I've been involved in a lot of commercial releases lately. I've been quite far from the blues. But I still love the blues. The blues is still part of me. I miss playing blues with the likes of Clarence Turner, Bill Heid, Big Joe Maher, Deanna Bogart (congrats to her for winning best horn for the Blues Awards!). I miss playing with authentic blues players. That's the price you have to pay for working in a law firm in HK.
Jazz-wise, I haven't come across any impressive local acts lately. The Shunzo Ohno gig at the Fringe club was sadly a self-indulged disappointment. Come to think of it, I think the best jazz was when I happened to hop into Juliette's Wine Bar some 9 months ago when I encountered a nice groovy local trio. They were "in sync" and knew each other well musically. Good music doesn't require big names; it just needs chemistry.
I have no concrete idea of I want to do next musically (I never do). But good things are due to come. So stay tuned, and be fascinated!
Labels: authentic blues, Blues Awards, jazz in Hong Kong, Jazzing Up, RTHK Radio 4, WNMH
|